Having recently driven to Scotland and back a distance of some 1500 miles, and seen the number of Road works with speed limits surveyed/controlled by average speed camera's, along with numerous road side cameras as well as mobile camera's located in police vehicles positioned on bridges it occurred to me that it was time I purchased something to assist me in sticking to the speed limit without the need to continuously look at the Speedo.
Thinking about safety camera's /speed camera's call them what you will, as far as I'm concerned they are a distraction when driving and although I'm not in the habit of speeding, like most of us in modern cars can exceed the limit with very little ease, while I'm glancing at the Speedo my eyes are off the road, something on busy roads I would prefer not to have to do unnecessarily.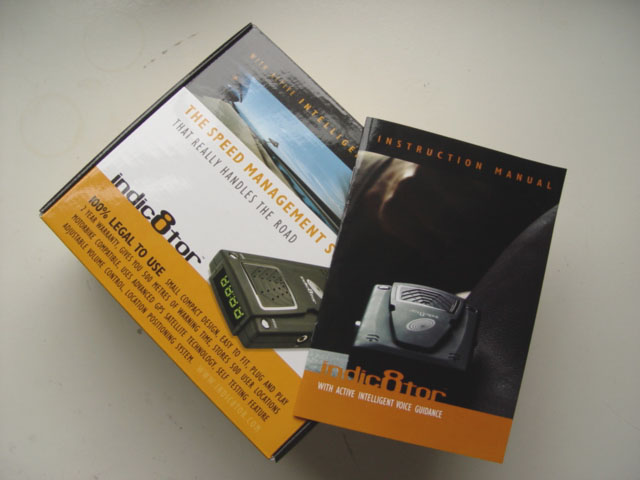 Sitting watching the TV Tele-sales programmes, what should I see advertised but a portable unit that appeared to meet all my requirements. The
'Indic8tor'
a multifunctional unit, which can be used in any vehicle fitted with a 12 volt cigarette/cigar lighter connector.
During my recent journey to Scotland it occurred to me on several occasions that if my car were to suffer a breakdown, short of giving the breakdown service a rough idea of my location I.e. Northbound on the M6 10-15 miles North of Manchester, etc, I would be like many drivers stuck as to where I was exactly located.
Yes I'm aware of the mile marker posts on our motorways and that you can be traced by those but that means leaving the the broken-down vehicle and wondering up or down the Motorway to the nearest post just to find out my location. Not a lot of sense carrying a mobile phone if there is still a need to walk up or down the motorway.
I suspect few of us clock the posts as we pass them, which are normally obscured by slower moving vehicles anyway. With the
'indica8tor'
on board I can give the exact location of my car by reading the details from the
'indic8tor'
display.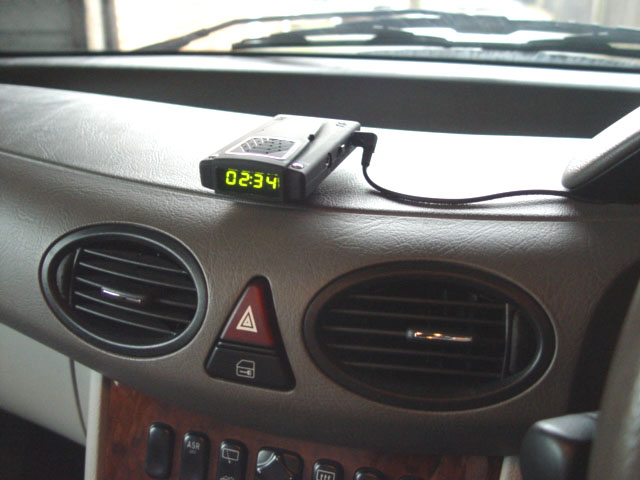 In addition I can set the unit to prompt me when I am travelling at a given speed which I can pre set into the unit, this warning is given in the form of bleeps and I then know that I'm doing the given speed without even taking my eyes off the road.
I can also programme in my own trouble or black spots, prompting me to take care at a given point in my journey. And as a bonus I will be verbally warned, in a clear voice of the presence of four different types of road safety cameras. *GATSO
*TRUVELO
*MOBILE
*RED LIGHT Cameras fitted in the near vicinity of traffic lights which action when a vehicle crosses the lights at Red, this type of camera is being used more and more and are now being installed on box junctions as well. Enter the box before it is clear to cross and you could well find yourself zapped by such a camera.)
If one takes what the authorities say that these cameras are positioned at notorious black /trouble spots , then it can only be in my and my passengers interest to be aware of their location , this unit will warn me of the location of such camera's.
In addition to the above benefits the
'Indica8tor'
unit can be updated with the latest information direct from a PC or lap top, yes there is a fee with other payment options available, but having paid your fee you can update your unit every week, month, or as frequently as you wish, at least that way you have the most up to date information available.
All the details are available available direct from the company, web site,
www.indic8tor.com
and they have a help line on which their are real humans, something which is a rare commodity in today's world.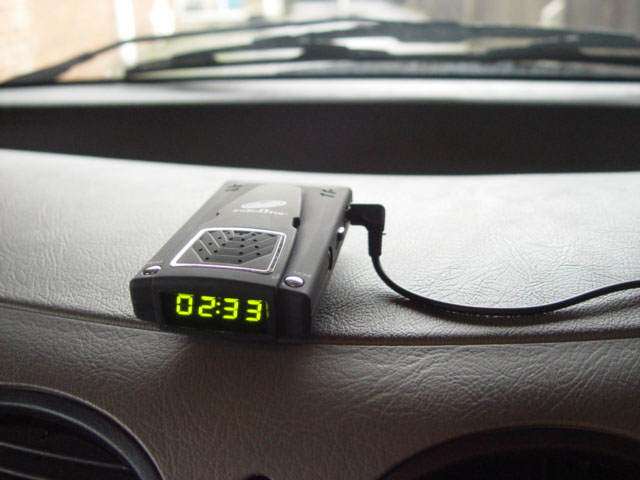 Installation
No screws, nothing, completely portable, so much so that it can be carried and used in any vehicle that has a 12 volt cigar/cigarette lighter installed, simply fit the fused adaptor and you are in business.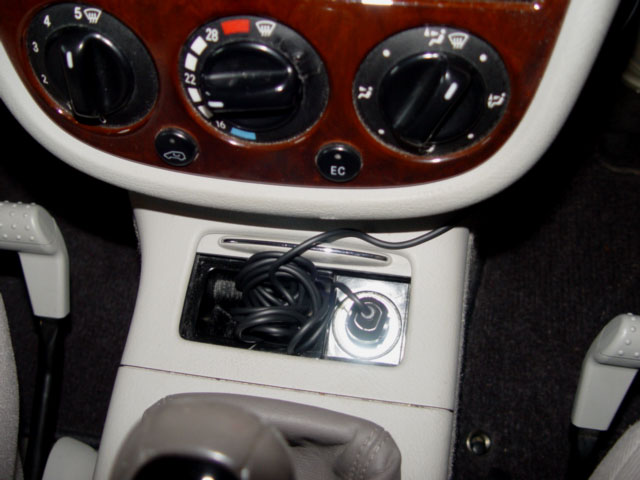 You will note that I haven't shortened the cable supplied with the unit, this is because if I drive another car I simply transfer the unit, and I can be assured there is sufficient cable..
But how do I know its working
Apart from the digital display being lit, you will hear a message telling you that the unit is working correctly and you will also be greeted by the friendly voice wishing you a safe journey.
You will now be left to get on and concentrate on your driving without the bustle of a voice telling you where to go, only when there is something worth knowing, like one of your own prompts which you will have programmed into the software, or a camera location will you be advised by either audible noise or verbal message.
Is the unit guaranteed
Yes it carries a two year guarantee period, so you are confident you will not have to fork out again in only a few months.
Do I need special cable to update the unit with information
Yes but it is supplied with the unit, all you need to do is to register your unit. When you are ready there is no rush because your
'Indic8tor'
will arrive ready stored with all the information ready for immediate use. Only when your ready register your unit, and having connected your unit to your PC or lap top follow the on screen instructions to update your unit with the latest information.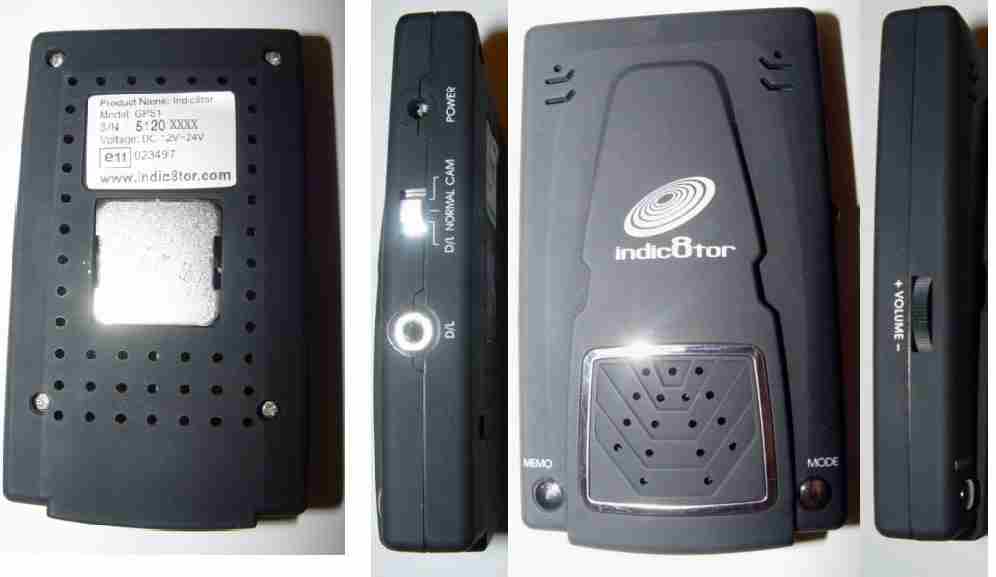 As can be seen all the controls are easily seem, with mode switch and memo switch easily to hand, the power socket is thoughtfully placed on the O/S along with the download socket and selection switch. On the nearside there is a volume control.
When downloading information from the web site both the power and download sockets are connected to the PC.
Dimensions
* Width 62mm, Depth 105mm, Height 22mm,
* The unit is supplied with a 2.5 meter 12 volt power lead which is fused as well as cables for downloading the updated information to your unit.
GPS
Receiving method -18 channels parallel,
* Receiving frequency, 1575.42Mhz +/- 1Mhz, C/A code.
*Cold start 15 minutes max,
* Warm start 45sec.
* Hot start 15secs.
I have now used my indica8tor for 3 months and found it most useful, still prompting me when I reach 30 mph the figure I set into the unit. also prompting me where safety/speed camera's are located.
Updating your software program
Today I have updated the software by visiting the Indic8tor site. Registering and downloading the software program for updating the unit was easy. You will need a user name ,and password which isn't too taxing!
However if you have an effective fire wall on you PC ,close it down prior to downloading, this allows for a clean & complete download.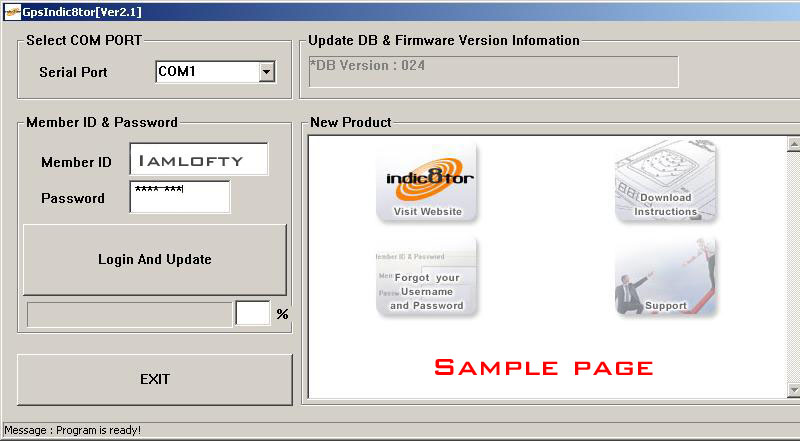 .
Procedure for connecting the unit to your PC
* Connect the cable supplied to your PC, the required serial connection is normally found on the rear of the PC, and you will require one USB connection.
* Switch the indic8tor unit to D/L
* Plug the download lead into the unit
* Plug the power lead into the unit
* The indic8tor unit will
NOT
illuminate while in the programming mode
* Start the indic8tor program(which has already been downloaded)
* Enter you username & password (case sensitive)
* Click 'log on and update' button
* Downloading to updated program only takes a few minutes and you will be prompted to close the program when complete
*Observation Although the message stating that your indic8tor was OK was instant, The greeting message took considerably longer.
If you have any problems the
'Indic8tor'
site has a very good help facility and also a FAQ section is also helpful.
I can also confirm that any problems you may have are dealt with very promptly.
UPDATE
I have now been using this unit for well over a year and find it most useful, it reminds me on the odd occasion that I am going to fast and also I find because the GSP speed measured is more accurate than the Speedo I drive on the speed shown on the 'Indic8tor' It has also confirmed that my Speedo is out by 4 + miles per hour when travelling at 70 MPH. (74 approx displays) and the good news the cost of these units is down if purchased from the telesales programs.
Next.
Back to Index,
Purchase DVD.
Please Make a Donation.