Visit to 'Scotland'. UK Sept/October 2007

.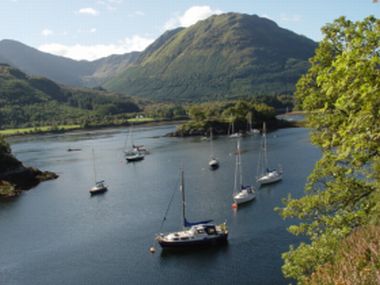 If you are visiting the UK , then you must make the effort to Visit Scotland steeped in History, and a most beautiful part of the UK.
I myself have been visiting since the early 1960 and can truthfully say have enjoyed every visit.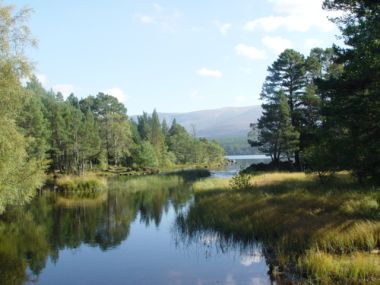 My first trip being with the UK forces for a skiing holiday in the Cairngorms which is still one of my favourite spots.
As you will have seen from my site we visited Canada & the Rockies two years ago, taking in boat trip, rail journey and touring, well you can do all of this in Scotland albeit on a slightly smaller scale. there are wild animals in Scotland, but none so dangerous as the grizzly bears in Canada but don't under estimate the stag deer in the rutting season, they can be dangerous, no matter where they are located.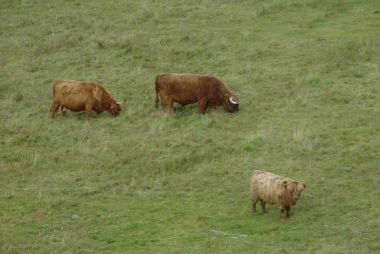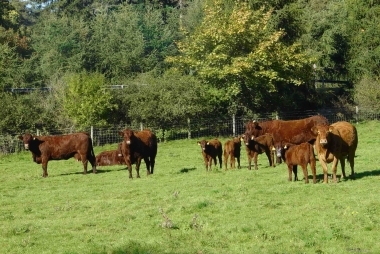 Then of course we have the domesticated animals which again in the wrong circumstances can be dangerous so always take care. Remember bulls can get cantankerous when alone separated from the cows and females can be very protective of their offspring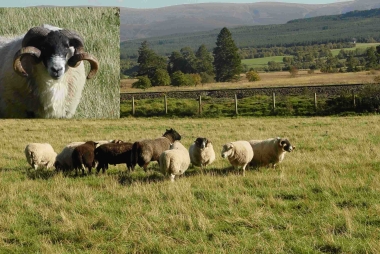 Quite understandable, I mean how would you feel if you were put in a field with your own sex for company ,when just up the road there was a fields of females?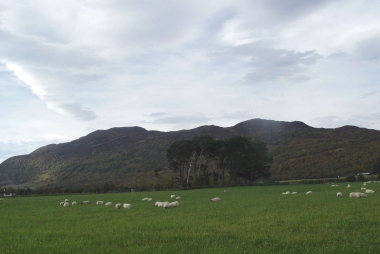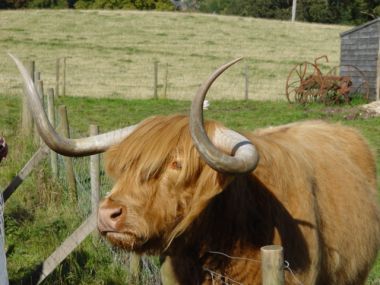 While some animals are treated like pets, this Highland bull, is named 'Hamish' and resides in a field next to the 'Kilmahog woollen mill' just to the west of Callandar the way to the beautiful area known as the Trossachs, and loch Katrine ,where you can take a boat trip on the loch. His picture appears on hundreds of items which can be purchased at the mill, and as you can see he is is groomed, by a retired farm worker who visits, feeds, and grooms him at least daily.
He told us that since adopting 'Hamish' he has become a vegetation ! Is there any wonder when seeing such a beautiful animal that would normally be slaughtered for it's meat.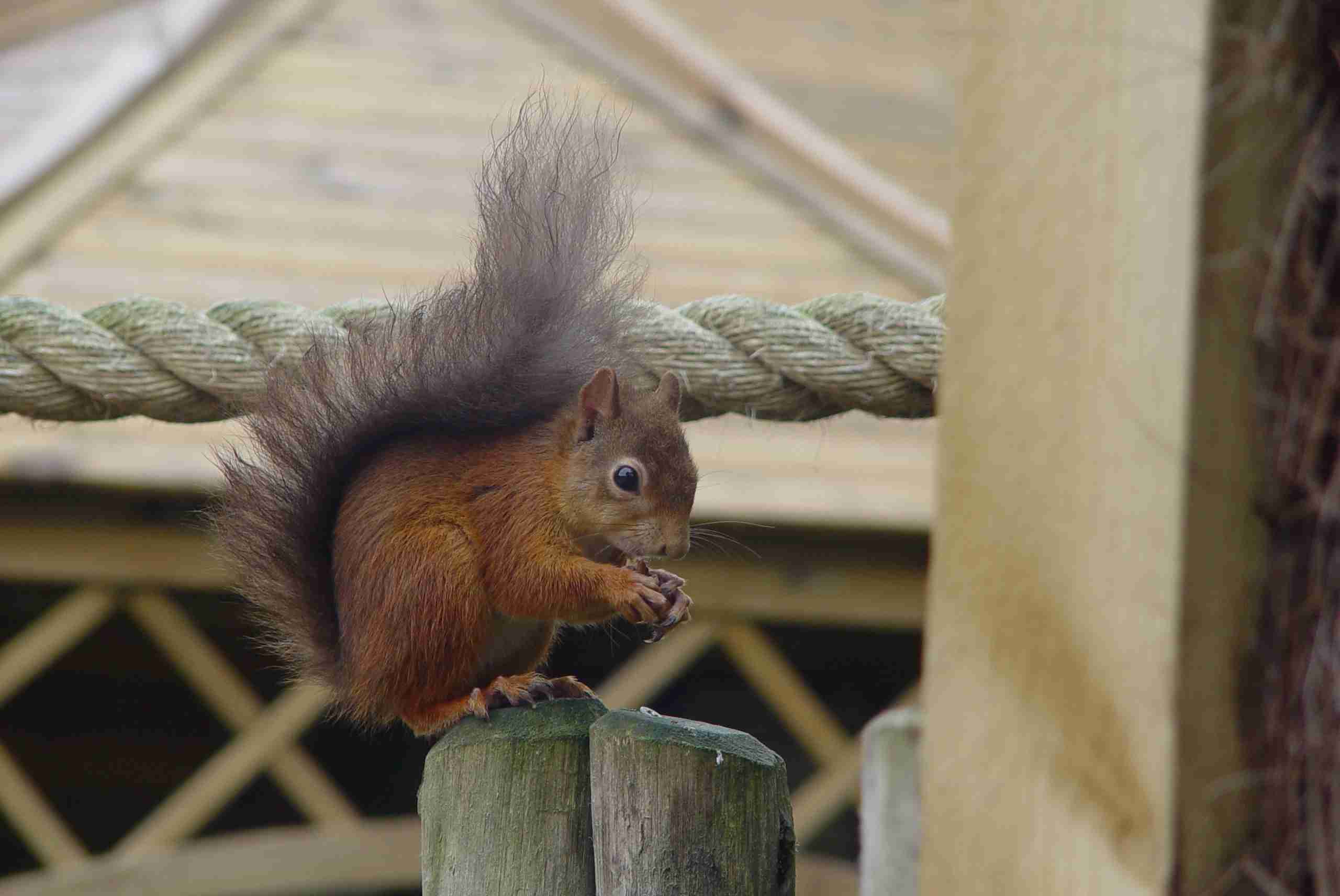 We in the UK have the squirrels just like Canada, and in Scotland there are many red squirrels, which are in danger from the greys. But man is on the side of the native red, which is under constant threat from the imported and more dominant grey,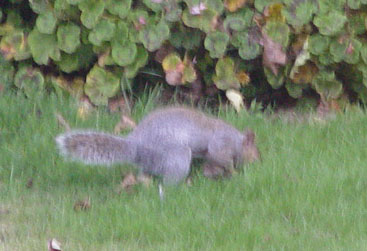 This grey just happened to appear in my garden burying his food for the winter months, Sadly we saw many Red squirrels killed on the side roads which could I feel be avoided if the traffic would just slow down or man provided more rope ladders for them to cross the roads more safely, where these have been provided they are used them constantly. So if you see a thick rope strung well above the roads linking trees they are the squirrels roads.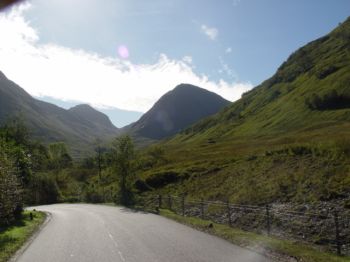 The highlands appeal to me best, Glen Coe, the place of many a battle in days gone by. Dark and almost eerie on a cold wet misty day, and yet beautiful in it's own right, on a clear warm sunny day.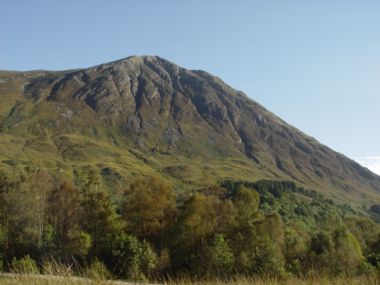 As I As indicated in the title of this page we visited Scotland this year in late September, early October when the midges are in short supply, come to Scotland mid year? then bring your midge spray with you or they will make your life 'Hell'. Scotland's Midges, so small to the eye, and yet they have a big 'bite'.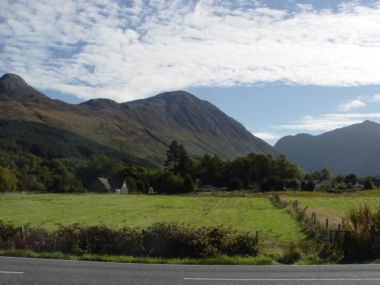 'Scotch Mist' is rain to you and me but in Scotland it can really can rain, so come prepared; then you like us will have glorious weather for two whole weeks! But it is rare to get brown in Scotland, apart from the rust! So you have been warned.
Joking aside there is so much to do, bird watching , walking, fly fishing, all provided by the locals clearly marked and well maintained, And for those keen on fishing you don't even need a fishing licence as in England, you do of course have to fish by either permit or as I do fish at the trout fisheries, the one I fish at in Avimore, part of the Rothiemurchus estate is great with a lot of flowing water supplied by the local river. The fish are good quality and put up a good fight, and if you don't want to fish then if you get to Scotland earlier in the year you can watch the Osprey taking the trout from the fishing lakes from a special hide provided, a fantastic facility from the photographer who wants that very special picture.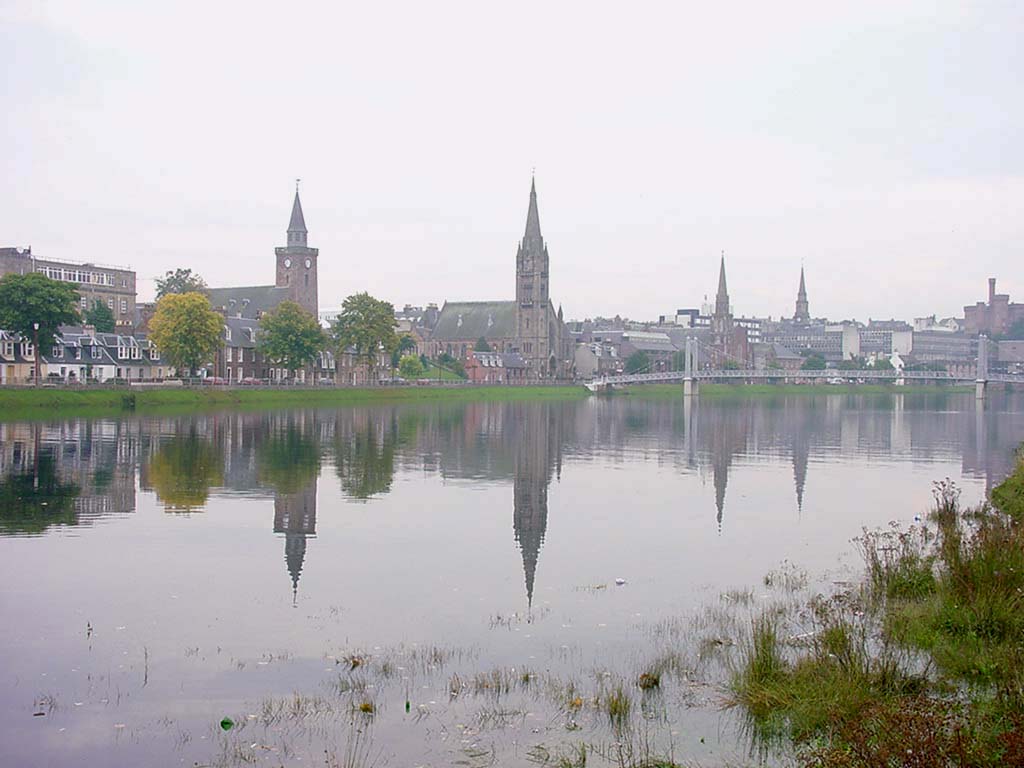 And of course if you have shoper-holics in the family or just want a change of venue, then you can always pop along to one of the larger towns in Scotland , in this case Inverness with it's four spires and River Ness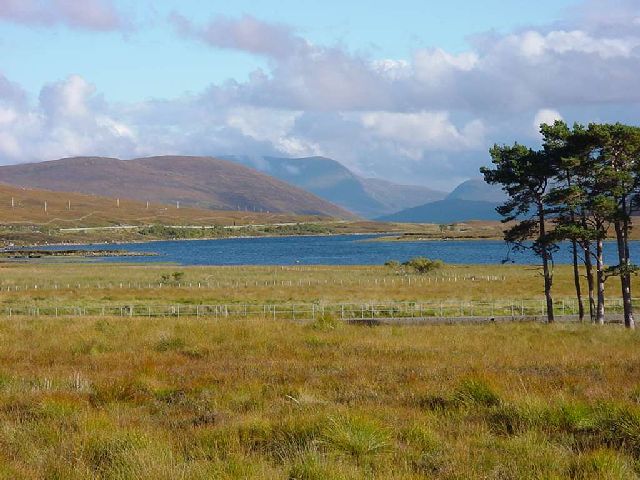 But remember to keep and eye open for the fantastic views while you travel.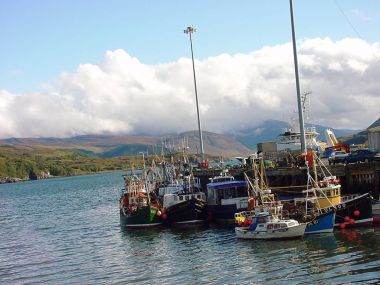 Or one of the coastal ports, where you can watch the seals waiting for the fishing boats to throw fish as they unload their catch, in this case, Ullapool on the West Coast, where you can get the best of fresh fish and chips!
But mind you if it's going to rain and blow this is the place
Not
to be! we were very lucky.
Next
Back to index