I was Born just before the 2nd World War, it fact it was said by some that I caused it!
I left school at the age of fifteen and went into Horticulture, Market gardening as it was referred to, which in the South of England at the time was one of the major employers, where I had worked part time from the age of 12, school holidays and weekends, and where I learnt to drive tractors at a quite an early age as well use many things mechanical, although antiques compared with today's modern World.
Then onto Agriculture, farming with some animals pigs and cattle but mainly crops, sugar beet, wheat and other food crops, and where I managed to get my hands on heavier machinery, although not compared with today's standards. You know that you are getting on in years when you go to 'Steam Rallies' or agriculure shows and see few machines etc that come as a surprise!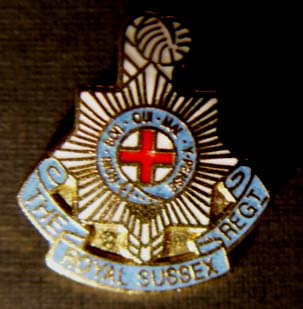 At the age of 19, I was drafted into Her Majesties Forces for the compulsory two years National Service with the Ist Battalion Royal Sussex Regiment, My own County Regiment,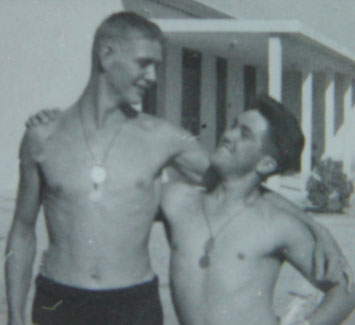 which I enjoyed immensely and where I was given the 'nick name' of "lofty" Yes I am the one on the left!
I served in Benghazi, North Africa, Gibraltar, sharing the Rock as it's called with the Barbery Apes who over the years had accumulated a considerable amount of stolen property which included pieces of army uniform hung to dry on the metal rails intended to keep them out of the Barracks at Moorish Castle which I pleased to say still has the Union Jack flying over it to this day.
Then back to the UK, East Grinstead, Sussex I then completed my service in Northern Ireland.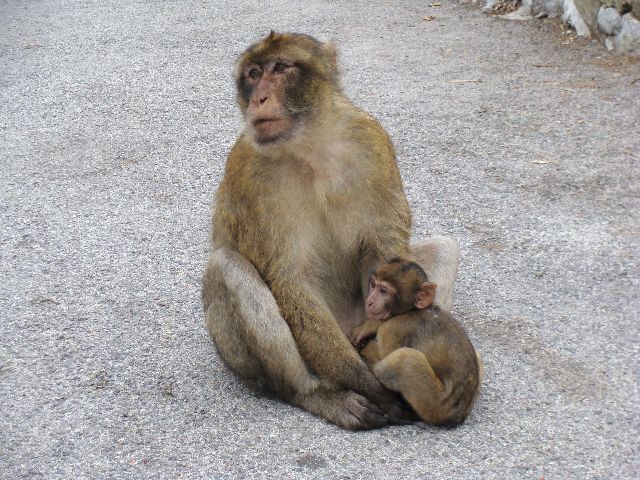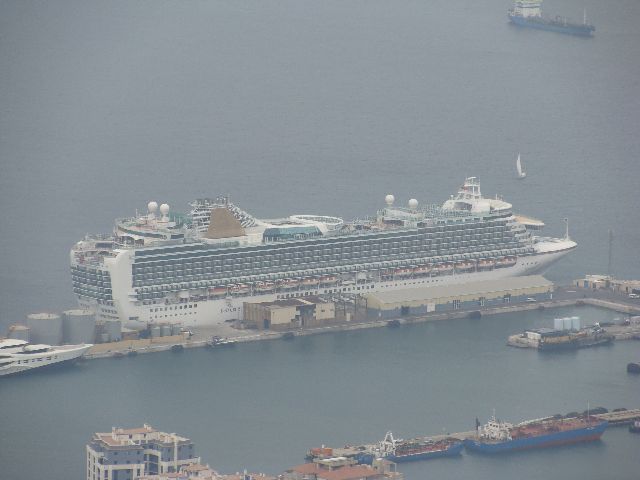 Having recently revisited the rock, 3/2014 I can vouch that that are still up to their old tricks, but now its stealing from tourists many thousands of whom visit the rock each year by cruise ship, as Indeed I did myself.
When I came out of the army, in the early sixties, I went into a garage working for the 'Roots Group', doing various unskilled tasks, but learning a lot in the process, when ever a pair of extra hands were needed, I was the boy! The group sold such cars as the Humber Super Snipe, Full leather interior, and genuine wood dash etc, Sunbeam Rapiers, Sunbeam Alpines Sports car, and of course the cheaper cars in the range Hillmans, all of which after passing my test I was able and required to drive, taking cars from branch to branch to meet the customers demand for a particular car in a particular colour or model, and feeling like the 'Lord of the Manor' while doing so.
As part of my duties I sold Shell Petrol, Super Shell, the best money could buy at 4 gallons for 19 shillings and 8 pence, just under one
£
of today's money! And remember that including the personal service of being served with your requirements, plus usually and oil check, and clean of the windscreen, mind you the change from the one £ was usually the tip, and it all added up towards the end of a busy weekend.
After a couple of years in the garage I took a drop in wages and applied and joined the British Fire Service, West Sussex, (whole-time) where I stayed for just on 29 years, retiring as station officer with the responsibility, along with my team for the Brigades Breathing Apparatus equipment and BA training.
One of the more notable fires I attended was ironically at 'Datsun's' The large Japanese car importers, of the sixties, where their main distributing parts warehouse, at lancing, West Sussex, an old British Railway Carriage Works building, burnt almost to the ground assisted by high winds, a shortage of water supplies and tonnes of pitch that had over the years been placed on the flat roofs to cure leaks.
The name 'Datsun' disappeared soon after only to be replaced by the name 'Nissan', who now sell a large range of models in the UK.
When I left the fire service a little worse for wear, I pursued my hobbies of DIY , limited gardening , fly fishing and doing odd jobs on the family cars.
My interest in all things mechanical has remained to this day and few things get thrown away if it's possible to repair them.
When I purchased my Mercedes-Benz 'A' Class some nine years ago, I found there was little or no real information available to owners who wished to do their own maintenance, either by necessity or as a hobby and so set to and started this site, which has now had over 2.3 Million visitors 21.1.2015, in 11 years. They having now read well over 6200,000 pages of information on the w168 A clss alone.
Having now added information on the W169 A class that to is getting a large number of readers although has a long way to go to catch the w168.
I also get on average 4-6 questions a day from owners all over the World, and an able to answer a large number of them, where I do not know the answer I am usually able to direct them to a location where the will find information on the problem.
I do get great satisfaction from this knowing that I'm saving Owners in many cases hundreds of pounds in in a some cases thousands of Pounds.
I have tried to limite my interest to my model the A160 /2002, to try and cover all of the various models of just the 'A' Class I feel would prove impossible, although a great deal of the information is common to all 'A' Class models
. I have sold copies of my sites DVD which has sold all over the World.the income from this helps me keep the site free for all readers rather than having a select membership who can afford to pay membership fees.
I also participate in a number of forums namely, baby-benz.com, SVC Global, benzworld, along with others but to a lesser degree of late. I have responded to over 3100 posts on baby-benz.com alone, so there aren't many hours lost in a day if the other forums, as well as letters to DaimlerChrysler- Mercedes-Benz are taken into account.
In addition i have managed to secure discounts from a number of companies for my readers on the Mercedes repairs and parts, which I'm fully aware has collectivly saved them thousands of ££££££ over years.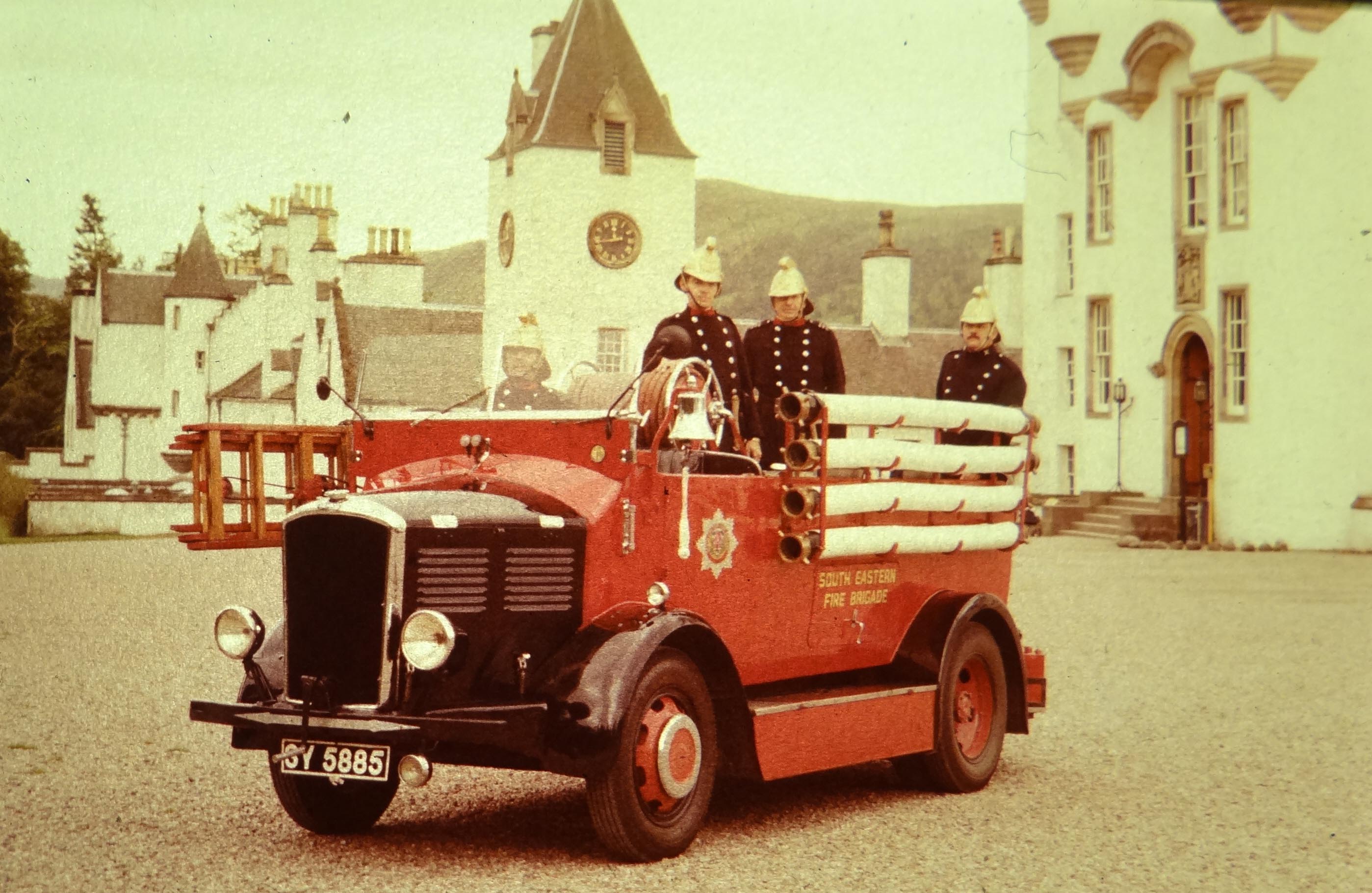 This photograph was taken while on a charity run in a 1930 Open Dennis Fire Engine in aid of the 'Fire Services Benevolent Fund, a worthwhile cause set up to help, sick, injured, and the families of Firemen killed while undertaking their duties, this memorable journey from 'John-O'-Groats' in the far North of Scotland to 'Lands End' in Cornwall, in the bottom South West corner of England covered some 900+ miles, almost entirely covered on 'A' class roads, Motorways were avoided for obvious reasons, our fire engine, loaned for the trip came from the Edinburgh Fire Service Museum, a treasured possession, and to the best of my knowledge is still displayed there to this day.
The photo above was taken outside Blair castle, North of Pitlochry, Scotland. The Castle was restored in the 13th century.

When I first joined the West Sussex Fire brigade in the sixties this identical fire appliance was on the Run ( operational ) At Partridge-Green in West Sussex, But was soon replaced by what was considered then a more modern appliance complete with a syncromesh gear box, unlike this Dennis which had what was known to most drivers of that era as a crash box, get the speed right for the correct gear and the gearbox was as smooth as a bell, get it wrong and the World heard about it, due to the grinding of gears.
When viewing the information on this site please remember a vehicle in the wrong hands is a dangerous tool!
In the same way tools can be dangerous if used to carry out repairs without the knowledge to go with them.
Please
Don't
undertake jobs on your car unless you feel fully confident to do so. Where this is not the case seek professional help.
Thank you for taking the time to read this and I hope you enjoy your visit to the site,
GO back to Homepage